This is going to be quite a bit of information, but crazy enough it will hardly scratch the surface of it all. I am putting this out here though to give you an idea of just one of the things in the Huge PDF FILE that Corey and I have been going on and on about. I actually linked you too it the other day.
Since it is a PDF file it isnt going to be the easiest to present here, but Ill try and do my best. Ready?
To give you an idea here of whats been going on behind our back: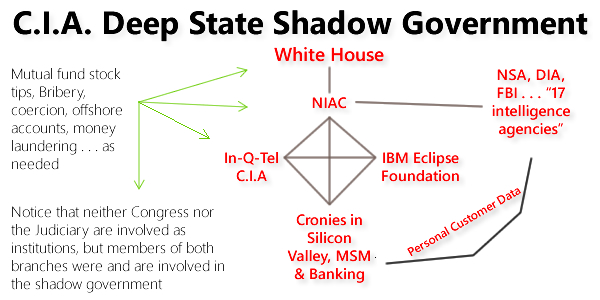 Now lets get a clue to just what that map above means and some of the players involved. Keep in mind it does say to "NOTICE Members of both branches of Congress and the Judicary ARE involved. One other thing to note about these upcoming list is that the companies that fall under the "IBM ECLIPSE FOUNDATION" continues on for a total of 194 companys named.
Also those highlighted in Yellow are considered and known to be Key players in the Deep State Shadow Government and are also Rogue CIA agents.
C.I.A. In-Q-Tel's Trustees & Officers (Agents) (2017) This is only 1 set of pictures to give you some faces. There are in total 25 members
Next on our list, C.I.A. N.I.A.C.'s Founding Members (Agents) (Jul. 14, 1999) These are 4 of 24 members. Interesting to note, but you dont see here is the fact that both Hillary and Bill are members of  both of the associations above and this one below.
For our last list, we have the C.I.A.'s IBM Eclipse Foundation. This list shows 12 of 12 members. Surprise Surprise look who is on it.
These next two graphics show the companies controlled by the Eclipse Foundation. Note, the first graphic is from 2008 and the second one 2006. Imagine what has been added since then. What stinks really is even if you want to boycott a certain thing or place, they dont really care because they will just get you from another direction.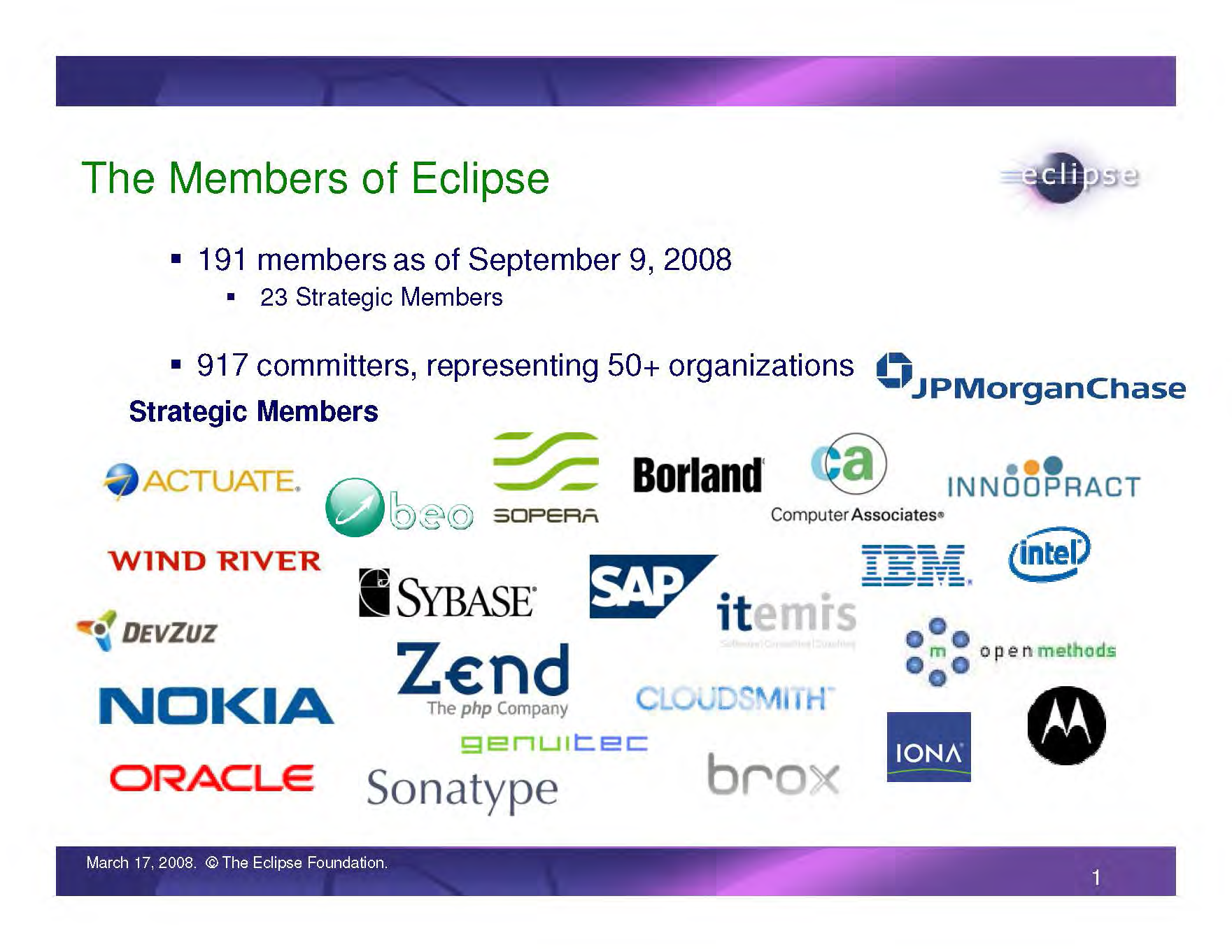 So now you have gotten a little taste of just one of the things contained in these files. I cant stress enough what a gold mine the files in this PDF are. Someone took a lot of time and care to put them together for us. The least we can do is give them the respect of digging through them. What I have posted above comes from the beginning of the year 2017 files if you care to see the rest.
This link will take you TO THE FILES  Note, if this is your first time loading the files, give your browser some time. After the first time being loaded they will load quickly the next time. Save what you can and DIG DIG DIG. Once you do get them open, just scroll down a tad, pick a year and have at it. You will be amazed is an understatment.
If you like the work I have done here and wish to help in keeping this site AD FREE please consider donating at either MY PAYPAL or you can become  Become A PATREON of the This Site
Thank you